CONSTANT, SECURE COMMUNICATION
When most of your staff work out of their cars and from patients' homes, you need communications that work — securely, reliably, and
audibly
. That's why the Billiyo platform is designed around communication.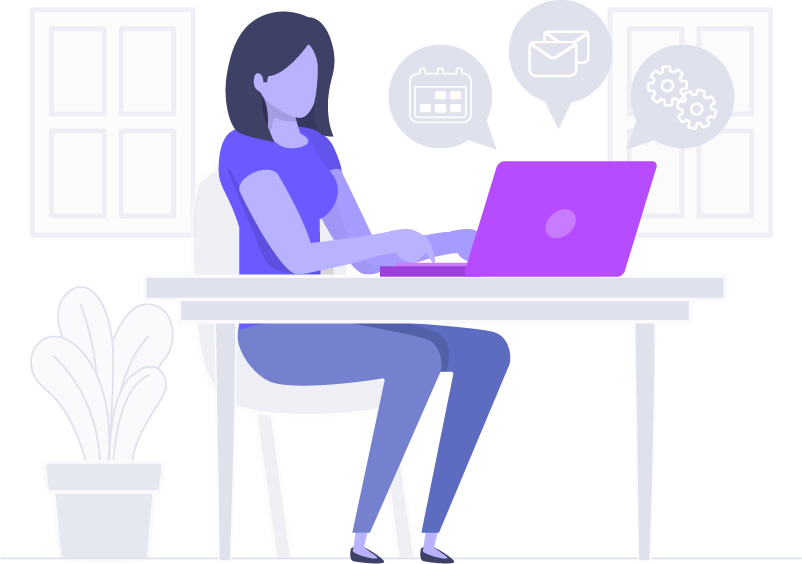 Secure eFax
When you send any communication (eFax, email, in-App or text message), your entire  conversation history with each recepient will be pulled in and become instantly visible in your timeline on each profile.
From sticky notes to conversations
Home care is a conversation, and Billiyo is built for give and take. Every communication on the platform — (eFax, email, in-app message, or text message —), it becomes instantly visible in an intuitive conversation timeline
Interaction history accessible across entire team
Billiyo automatically assigns each communication to the right recipient and organizes the entire interaction history for you.
No need to update co-workers or management — they'll have real-time insights available at their fingertips, for every patient, every time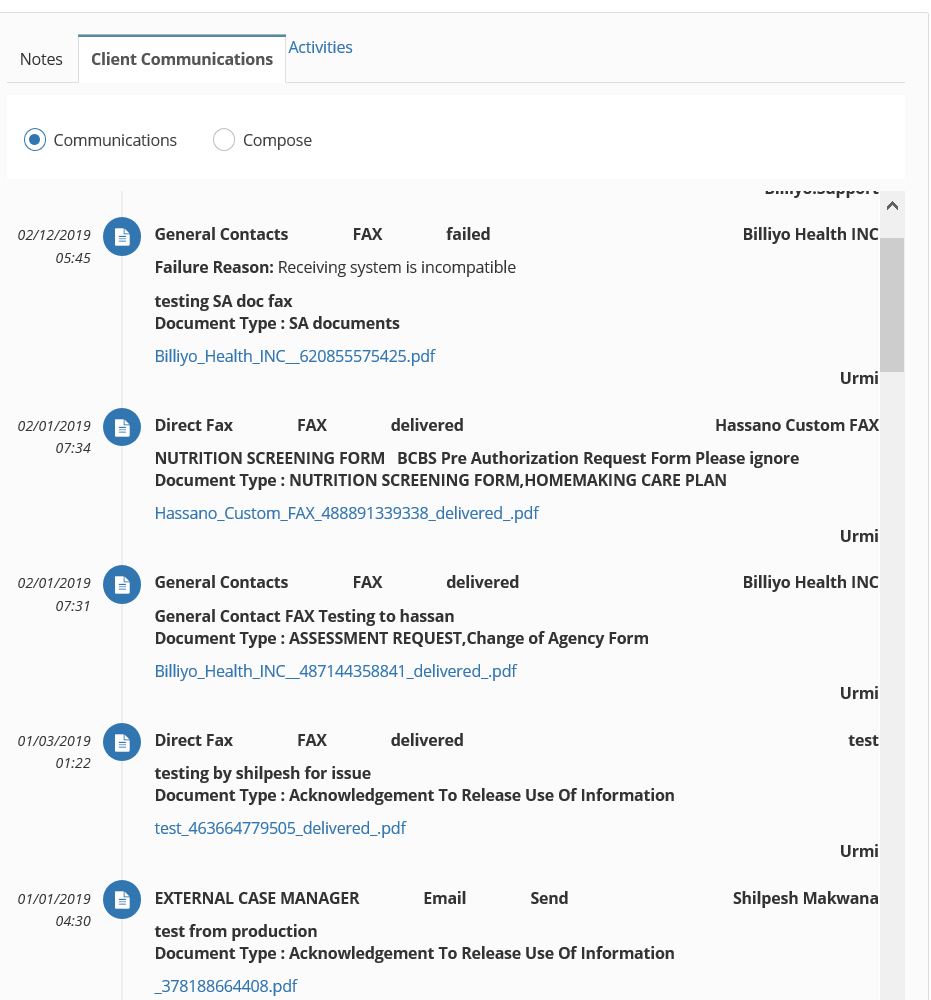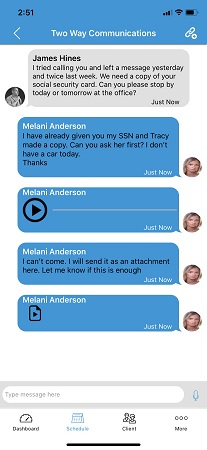 Real-Time Messaging
In-App messaging
The Billiyo mobile app lets your field staff securely upload document; and communicate with the office.
Office employees can communicate with caregivers, send documents to sign, and provide real-time operational updates as needed.
Caregivers can also update their availability through the mobile app.
Text Messaging & Email
No app? No problem. When you don't need secure PHI messaging, send pre-configured automated or as needed text/email messages to all of your employees and patients by SMS.
You can also send email or SMS to your entire employees at once or choose handful to communicated with.
Just like every other communication in Billiyo, text messages are saved in an intuitive conversation view.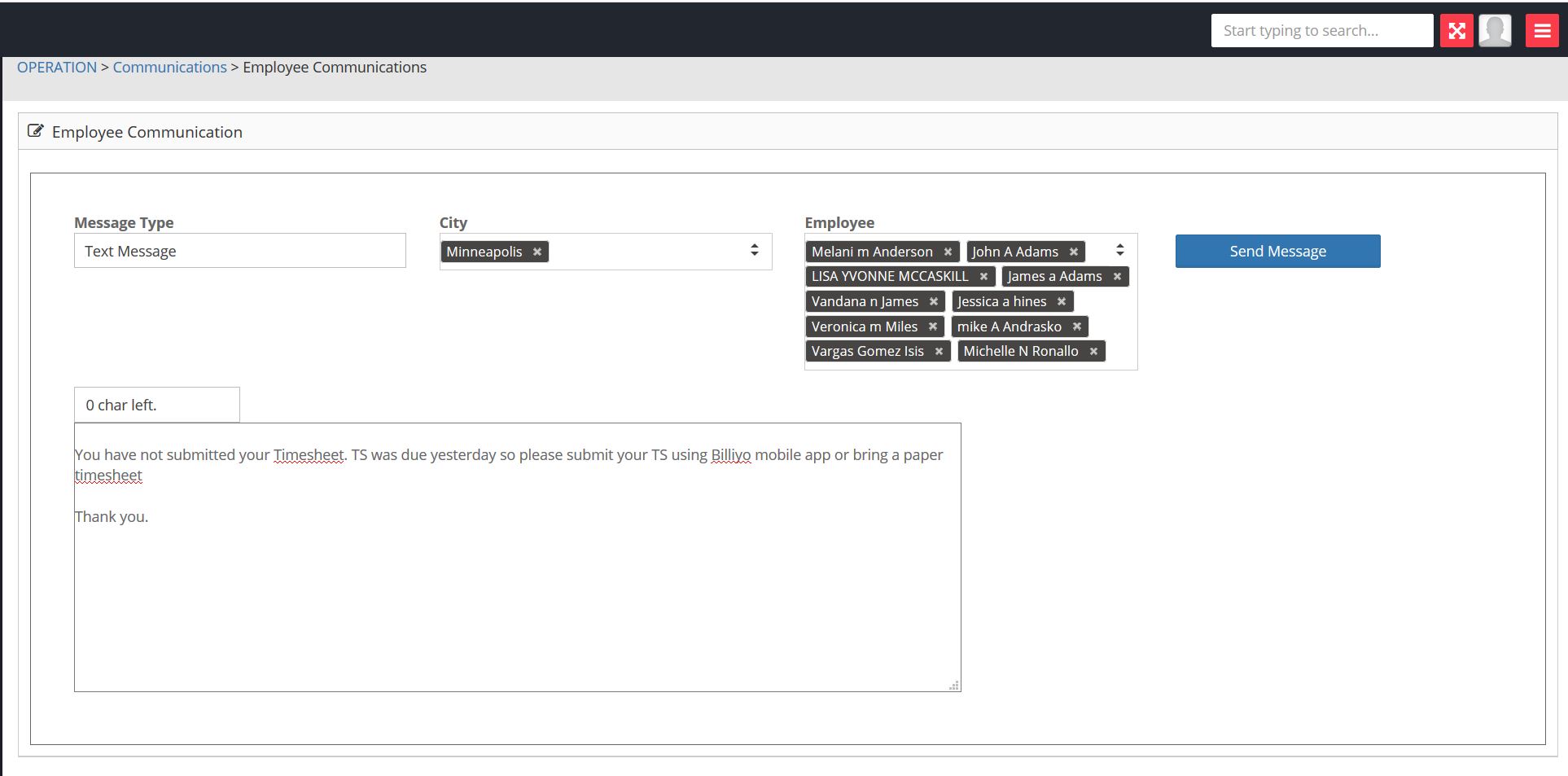 Let's Work Together
Billiyo is a complete solution for Post-Acute care agencies. It's a secure cloud-based business and EHR platform, accessible from everywhere, at an affordable price. If you're in the business of Post-Acute care, Billiyo can help you provide better quality care, ensure compliance, achieve accurate billing and faster reimbursement, and serve your patients with integrity. Let's talk.
Billiyo empowers today's Post-Acute care providers with the management and operational support they need to make lives thrive.
The Billiyo platform is an all-in-one solution that ties together medical billing, business operation, clinical documentation, real-time communication and automation in a secure, compliant and affordable cloud based system. Developed from the ground up for Post-Acute care.
© 2020 Billiyo Health Inc.