Keep the back-office and your mobile workforce in Sync.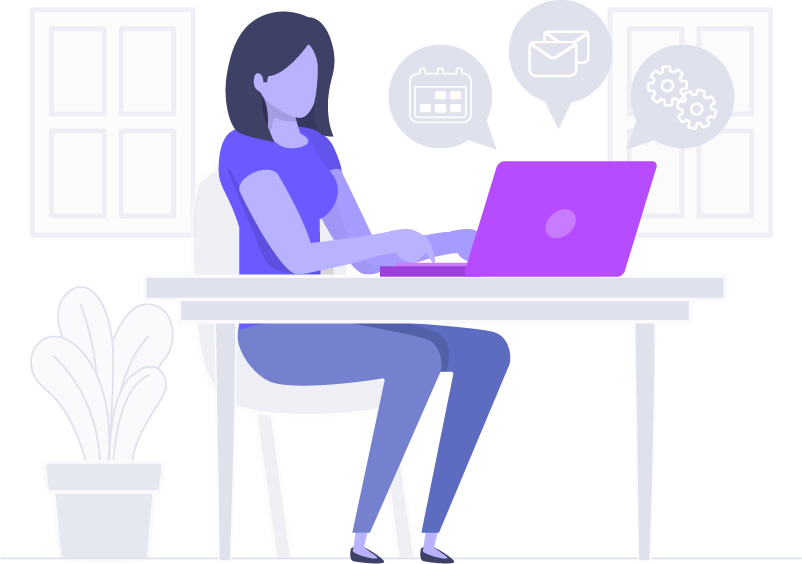 Constant, Secure Collaboration
For Qualified Professionals and other Caregivers
Caregivers can communicate with the back-office, get directions and log their miles using the Billiyo mobile & tablet apps securely. They can send and receive HIPAA compliant messages, upload documents or even record, and send voice messages.
Mileage and Time log for Caregivers
All caregivers (home health aids, PCA's, qualified professionals like nurses) can use the Billiyo miles and time tracking solution to log their miles and time between visits automatically. Providers can also allow caregivers to be able to edit the automatically calculated miles and time.
Navigations 
Caregivers can get nagivations to patient homes straight from their schedule without calling the office for addresses and contact information for their patients.
Billiyo mobile apps gives caregivers everything they need to communicate with the patients without the office involvement.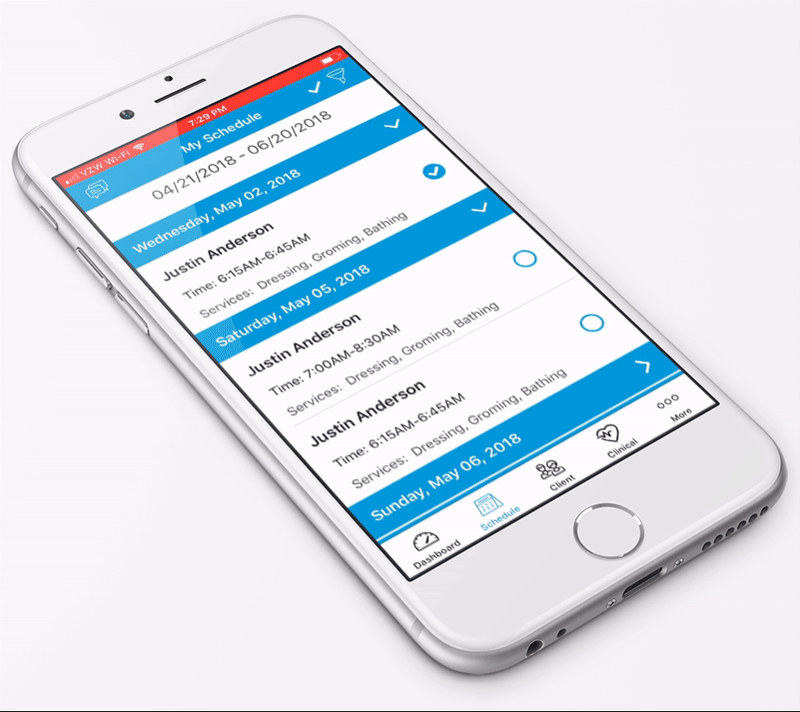 Electronic Timesheet 
Electronic Visit Verifications (EVV) enabled or without EVV
Intuitive Scheduling
Caregivers can view their scheduled tasks and update their hours worked, services provided and sign electronically their timesheet.
Automated Communications
Office employees can communicate with caregivers, send documents to sign and caregivers can update their availability through the mobile app.
Caregivers also get automated reminders like when it is time to submit electronic timesheet and when their shift is about to begin and end.
Electronic Visit Verifications (EVV)
Electronic Visit Verification verifies service visits occur and documents the precise date & time service begins and ends, location of service, provider and individual receiving service. This can be turned on/off by the agency based on requirements.
Text Mesaging
Send pre-configured automated text messages to all of your employees and patients or send individualized text message to a specific employee or patient with ease.
Get replied messages organized and categorized in patient or employee profile with no extra efforts. 
When you send any communication (eFax, email, in-App or text message), your entire  conversation history with each recepient will be pulled in and become instantly visible in your timeline on each profile.
Interaction history accessible accross entire team
Billiyo automatically assigns each communication to the right recepient or c/o and organizes the entire interaction history for you.
No need to update co-workers or management — they'll have real-time insights available at their fingertips in a chronologically organized timeline view.
Communicate better with staff, clients, families, payers & providers with eFax, email, in-app or text.
All communications stay organized inside Billiyo to be retrieved at any time.
Our Email & Text Messaging products are not intended to be used in sending ePHI. You can use our secure eFax or secure in-App communications for sending ePHI information.
Let's Work Together
Billiyo is a complete software solution for Home Health Care agencies. It's a secure cloud-based business and EHR platform, accessible from everywhere, at an affordable price. If you're in the business of Post-Acute care, Billiyo can help you provide better quality care, ensure compliance, achieve accurate billing and faster reimbursement, and serve your patients with integrity. Let's talk.