Electronic Health Record System for Home Health Care, Adult Daycare, HME & Private Duty
A comprehensive EHR that keeps providers organized & compliant.
Functionality that you can believe in
Finally, one software solution that ties together medical Billing, Charting, Scheduling, Timecards, Clinical documentation, real-time communication and automation with built-in care coordination and privacy in all one clean cloud-based system, fully mobile compatible so providers can manage their business in the 21st century
Anywhere at anytime
The application features cloud services. Everything is perfectly in sync & in one place, so you can work from your mobile device & desktop
Everything in One Place
Manage all aspect of your post-acute care with simple, reliable & transformative 21st century all-in-one internet & mobile solution.
Real-Time Messaging
Communicate better with staff, clients, families & providers with eFax, email, in-app or text messaging seamlessly and in sync.
SYNCHRONIZE & VALIDATE
All your Data in one place. Save time, money and deliver better patient care with Billiyo fully integrated Document Workflow solution that allows you to fully automate your entire post-acute business end-to-end with a single cloud based EHR for better informed decision-making.
Go complete paperless with integrated scheduling that lets you schedule entire episodes in minutes not hours.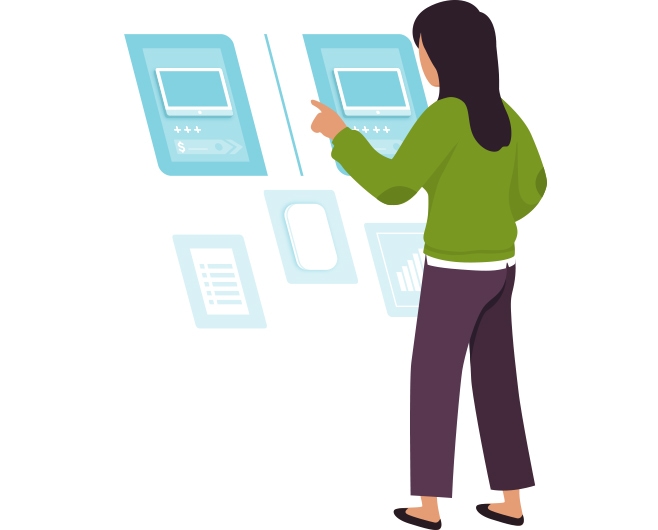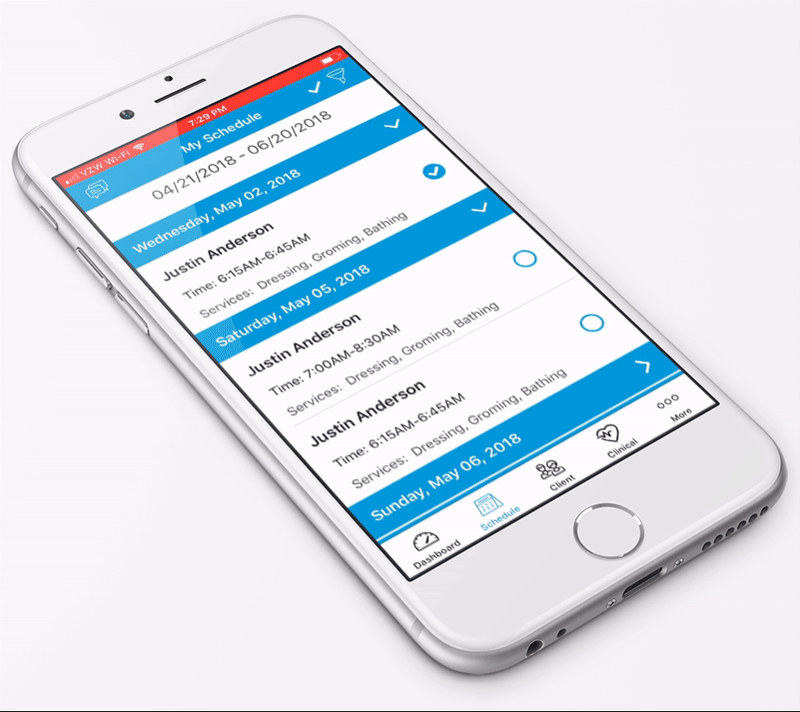 MOBILE WITH EVV ENABLED
Care givers can use Billiyo Native Android or iPhone apps to log their hours and verify with Electronic Visit Verification enable by your agency for all or selected care givers – giving your complete transparency, accountability & compliance.
Managing Your Post-Acute Business Doesn't Have to Be Hard.
Streamline all your scheduling in a single platform and go paperless while reducing the headache of verifying times worked. Office personnel schedules for caregivers in a simplified daily, weekly, biweekly, monthly or even yearly. Caregivers instantly get a notification on their mobile app and view their schedule, update their worked hours and even electronically sign their Timesheet and the system will generate acceptable electronic timesheet.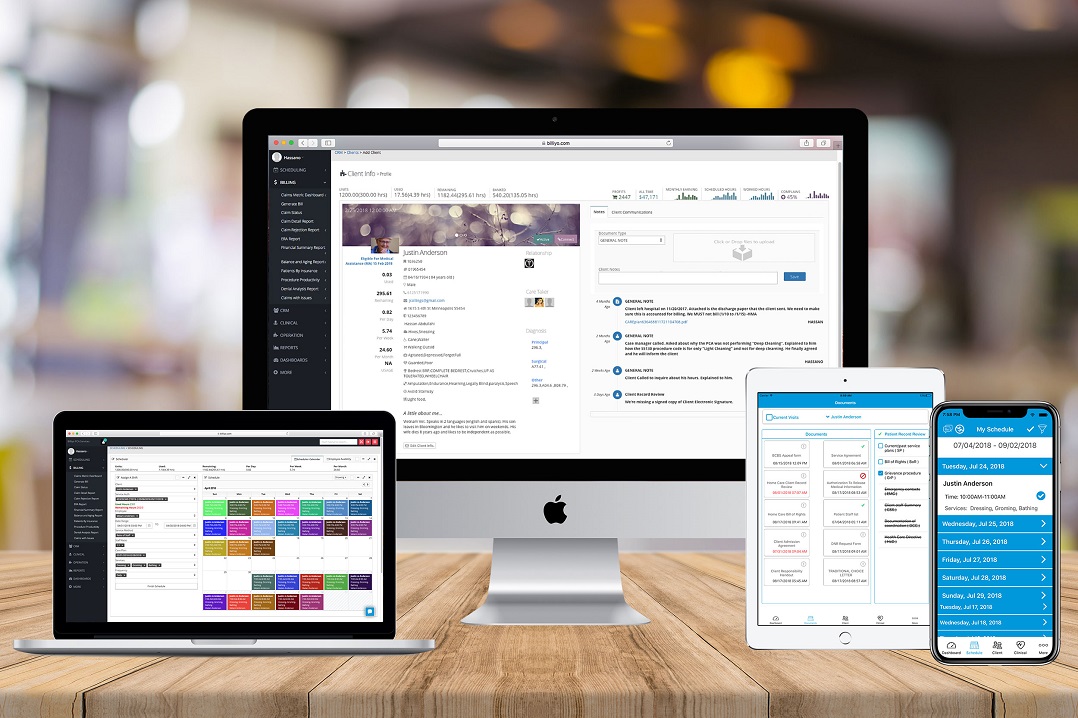 Before Billiyo, we used 6 different applications to manage our Home Healthcare business. Now, it is just one - Billiyo
Billiyo empowers Post-Acute care providers with the management and operational support they need to make lives thrive.
Billiyo all-in-one solution ties together Medical billing, charting, scheduling, time cards, clinical documentation, real-time communication and automation in all-in-one clean & secure cloud based system.
© 2019 Billiyo Health Inc.