Automated Billing
Next-Gen Revenue Cycle Management 
Bill directly (insurance or private pay) or through a clearing house on the platform that allow you to seamlessly submit, request status, void, replace or rebill claims in a click
Claim Management!
Submit claims in batch or one at a time to one or multiple payers and get real-time notifications of every step of the process. Billiyo also automatically post ERAs with intelligent & predictive analytics and trend recognition that will give an edge to your business.
Every feature you've come to expect 
Mobile Intakes
Capture patient data and Items list and automatically e-fax CMN to their physicians.
Single/Batch Ordering
Electronically submit orders to vendors or manufacturers single or batches effortlessly.

Order Tracking
Automatically post your orders tracking (UPS & FEDEX) and save them for compliance 
Warehouse Management
Manage inventory and warehouse order pick ups or drop-ship items to patients' homes.

Automatic Eligibility Checks
Set eligibility to be checked daily, weekly, or before providing a product or service to minimize claim denial
Claim Monitoring
Get claim status updates and other reminders about submitted claims automatically
Claim(s) Resubmission
Quickly fix issues with denied claims and resubmit or replace.
Self-Pay Invoicing
Send invoices for out-of-pocket or self-pay balances electronically
Synchronize and Validate 
With real-time eligibility checks and upfront billing analysis, Billiyo performs checks on missing documentation and analyze your entire claims before submission for payment which reduces the denial of claims and optimize your productivity with no extra effort.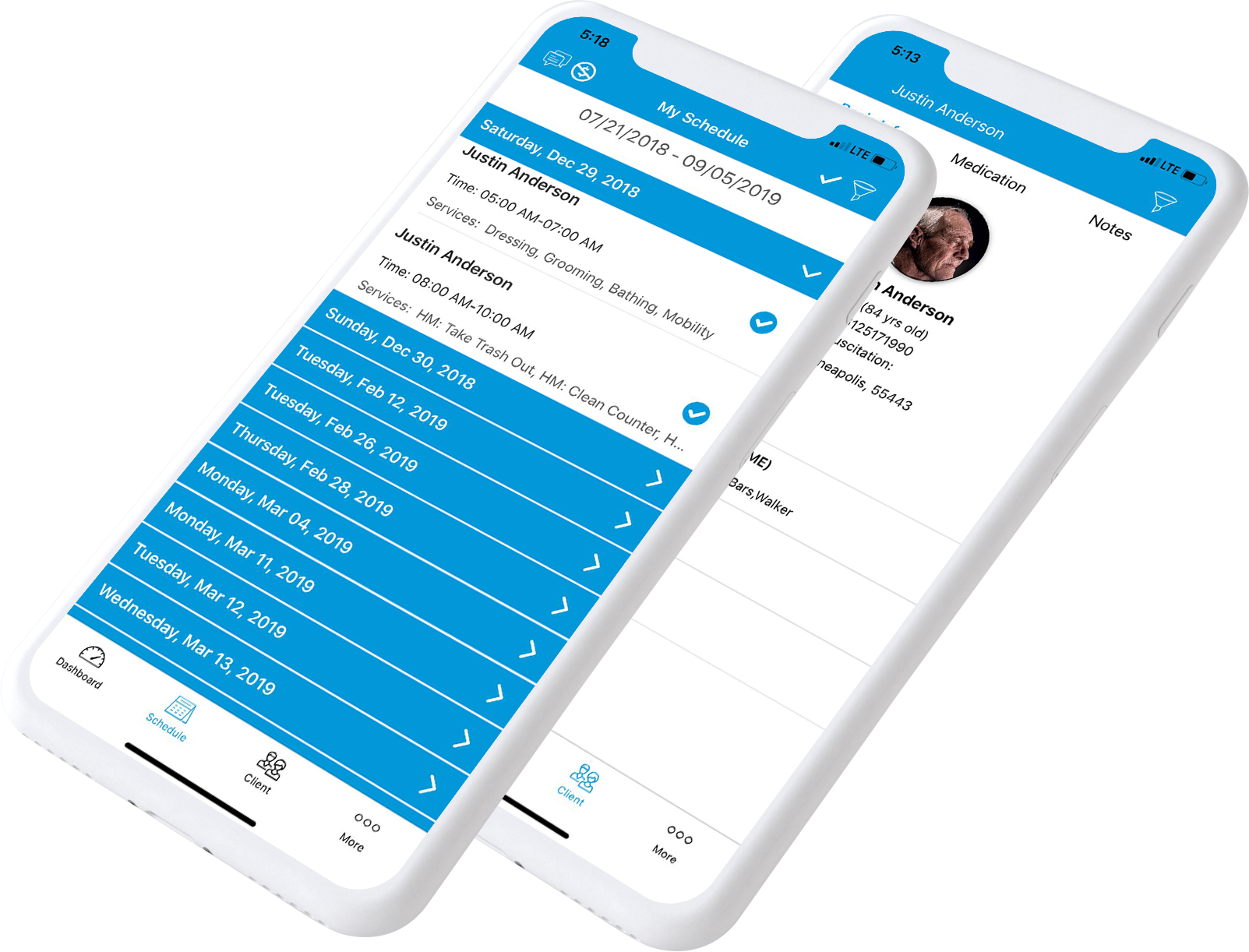 Tools to manage, organize, and transform.
with Billiyo, you get streamlined Electronic Health Records system that reduces manual data entry while increasing the efficiency of your agency. Built-in rules and validations ensure accuracy of bills before you even submit, reducing denials, and increasing your cash flow.
Build Real Processes
Why Billiyo?
Avoid claim errors with built-in rules and validations
Automate the data behind the claim
Accurate reimbursement
Stremline patient management, clinical documentation to claim management
Improve patient care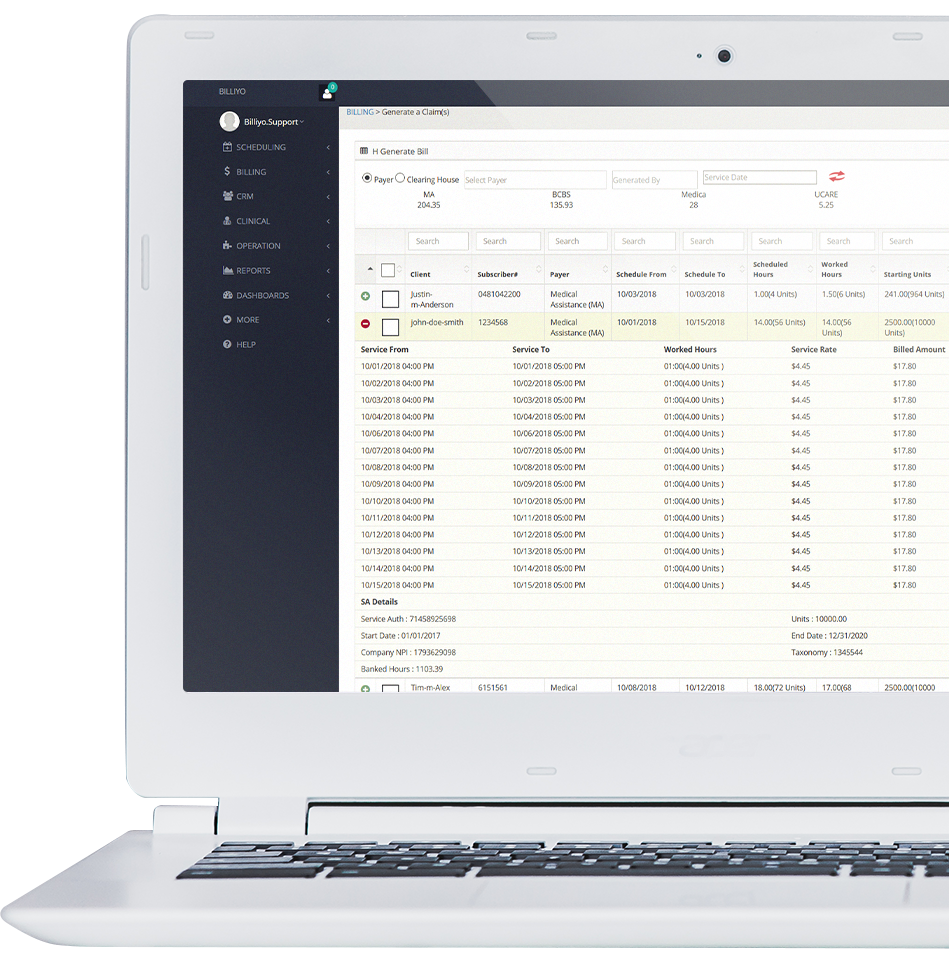 Let's Get Started
Ready To Make a Real Change? Let's get your healthcare agency more efficient!
Billiyo empowers today's Post-Acute care providers with the management and operational support they need to make lives thrive.
The Billiyo platform is an all-in-one solution that ties together medical billing, business operation, clinical documentation, real-time communication and automation in a secure, compliant and affordable cloud based system. Developed from the ground up for Post-Acute care.
© 2020 Billiyo Health Inc.